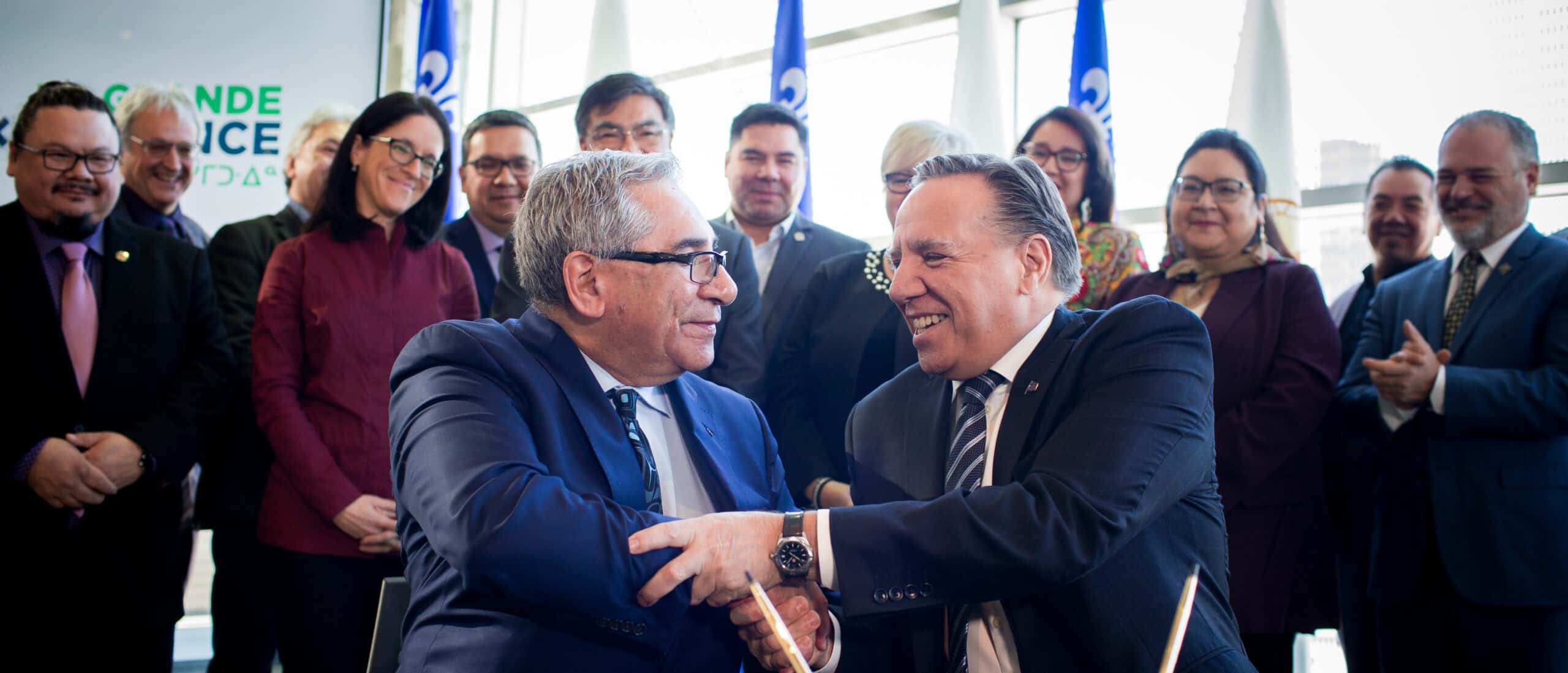 Québec Premier François Legault and Grand Chief of the Grand Council of the Crees (Eeyou Istchee) and Chairman of the Cree Nation Government, Dr. Abel Bosum, officially signed a Memorandum of Understanding on collaborative, long-term, balanced economic development in a spirit of respect for Cree values in the Eeyou Istchee James Bay Territory. You can find more information here: https://www.cngov.ca/wp-content/uploads/2020/02/grande-alliance-communiqu-anglo-002-1415clean-2.pdf
The project stems from a patient consultative process with the Cree communities and calls for:
the extension of the rail network to promote economic development and reduce the impacts of trucking;
the electrification of certain industrial projects;
the sharing of infrastructure in the territory;
local labour force training;
the identification of new protected areas conducive to the connectivity of the territory's wildlife habitats.
It is anticipated that the plan will extend over a period of 30 years to ensure the predictability and stability of the economic and social development of the Eeyou Istchee James Bay Territory and Québec overall.